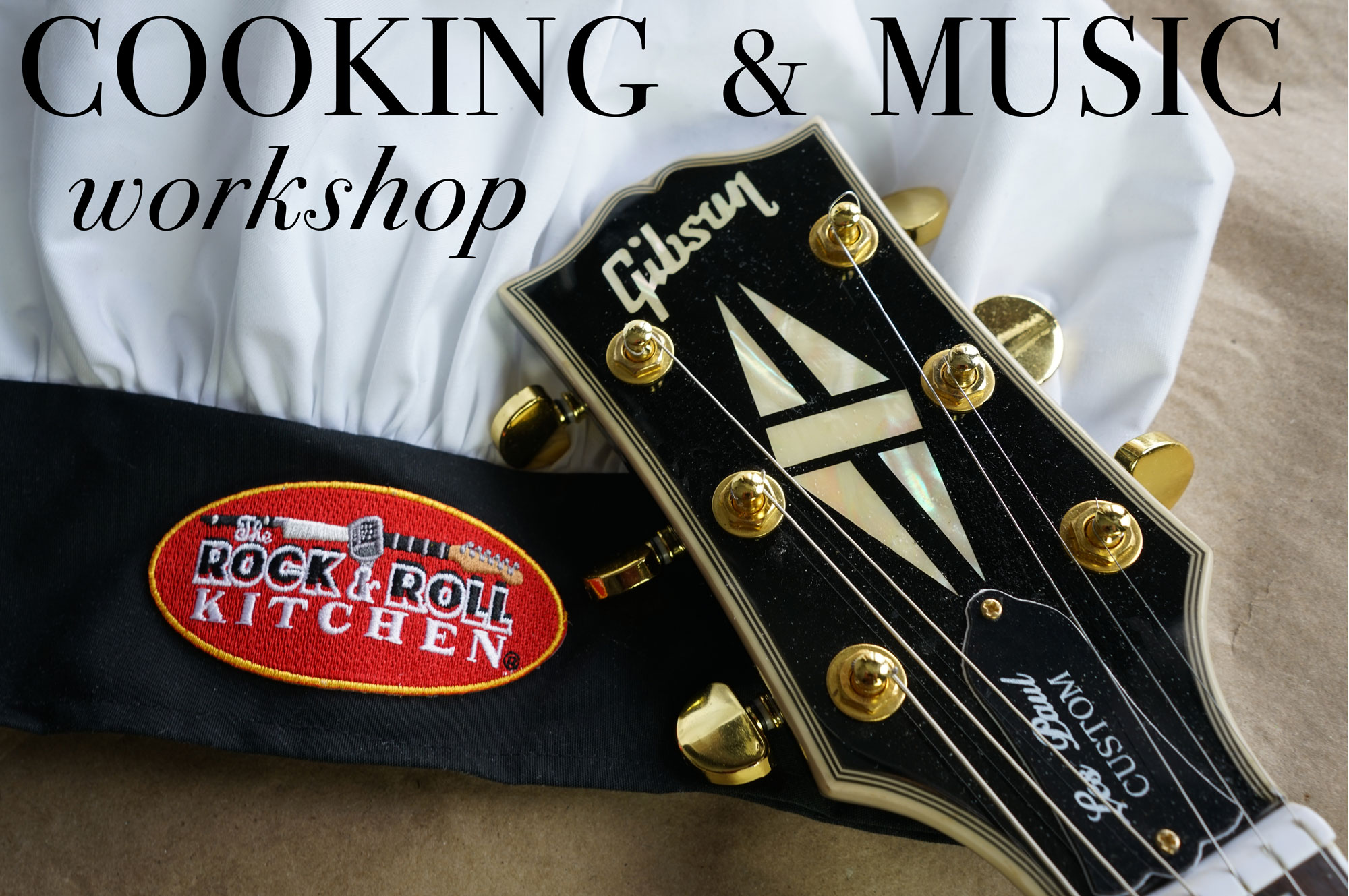 THE ROCK & ROLL KITCHEN® COOKING & MUSIC WORKSHOP
Do you love cooking? How about music? How about a unique workshop blending them both together? Welcome to the Rock & Roll Kitchen® Cooking And Music Workshop™.
Created by The Rock & Roll Chef® – a professional musician and chef – the Workshops guide you through the basic of creating great food and great music.
The Rock & Roll Kitchen Cooking and Music Workshops are fun, educational and unique sessions which touch on the basics of creating both.
While we do not claim to compete with multi-year cooking or music instruction offered at universities, we nonetheless offer valuable lessons on the basics of both fields. These lessons apply to everyone, regardless of age, aspirations as a chef or musician, hobbyist or professional.
The main ingredients: CREATIVITY, SPONTANEITY and FUN.
PRICES. Contact Us for current pricing.
FRANCHISING. Are you interested in bringing The Rock & Roll Kitchen Cooking And Music Workshop to your town? Contact us today for more info.
CANCELLATIONS. If you need to cancel, you must do it no less than 48 hours prior to the Workshop. NOTE: We DO NOT refund money for cancellations; your payment is applied to another date.
PAYMENT. Pre-payment in full is required to hold your slot; We accept PayPal.
OFF-SITE EVENTS. Yes, we can bring the Workshop to your, or your company as a team builder). Contact us for more info.
KIDS CLASSES/ROCK & ROLL KITCHEN JR. (Kids 5 - 14)
FAMILY CLASSES (Kids 5+ and Parents/Adults)